Karl Rahner Consultation
Two papers on Karl Rahner and the Sensus Fidelium were presented at the  2015 Rahner Consultation on Friday, June 12, at the Hyatt Regency Milwaukee.  The consultation took place within the June 11-14 convention of the Catholic Theological Society of America.  Peter Joseph Fritz (College of the Holy Cross) convened the Friday afternoon session.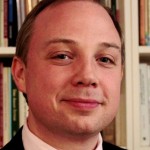 The first paper in the Rahner Consultation was given by Michael Canaris of Loyola University Chicago.  Rahner, he said, analyzed the crucial interplay between 1) the faith of individual believers and that of the community as a whole; 2) the contribution of theologians to the development of doctrine, and 3) the process by which the kerygma and  depositum are safeguarded and handed over to every generation by the magisterium. In his paper, Canaris argued that a Rahnerian reading of the International Theological Commission's 2014 document Sensus Fidei in The Life of the Church can contribute to the contemporary theological conversation.  Canaris incorporated hints from the ecclesiology of reception as explored by Ormond Rush.  The reality of the Sensus Fidei is neither the majority opinion, Canaris held, nor a docile submission to Eurocentric Christianity.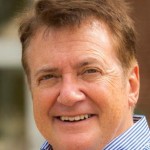 The second of the two papers for the Rahner Consultation was given by Howard Ebert of St. Norbert College.  Titled "Locating the Sensus Fidelium: A Rahnerian Perspective," Ebert described how Rahner treated the sensus fidelium and examined the treatment in terms of the "reflexive sociology" of Pierre Bourdieu. Ebert argued that Rahner did not offer a sustained explicit theological examination of the sensus fidelium, but that his theology grounded its validity and importance.  When key aspects of Rahner's theology are seen in tandem with Bourdieu's reflexive sociology, claimed Ebert, we gain practical guidance in the identification and utilization of the sensus fidelium for the faith life of the church.  Click here to read Locating the Sensus Fidelium.